Victoria House Care Centre & Four Seasons Care Centre event 13th April 2018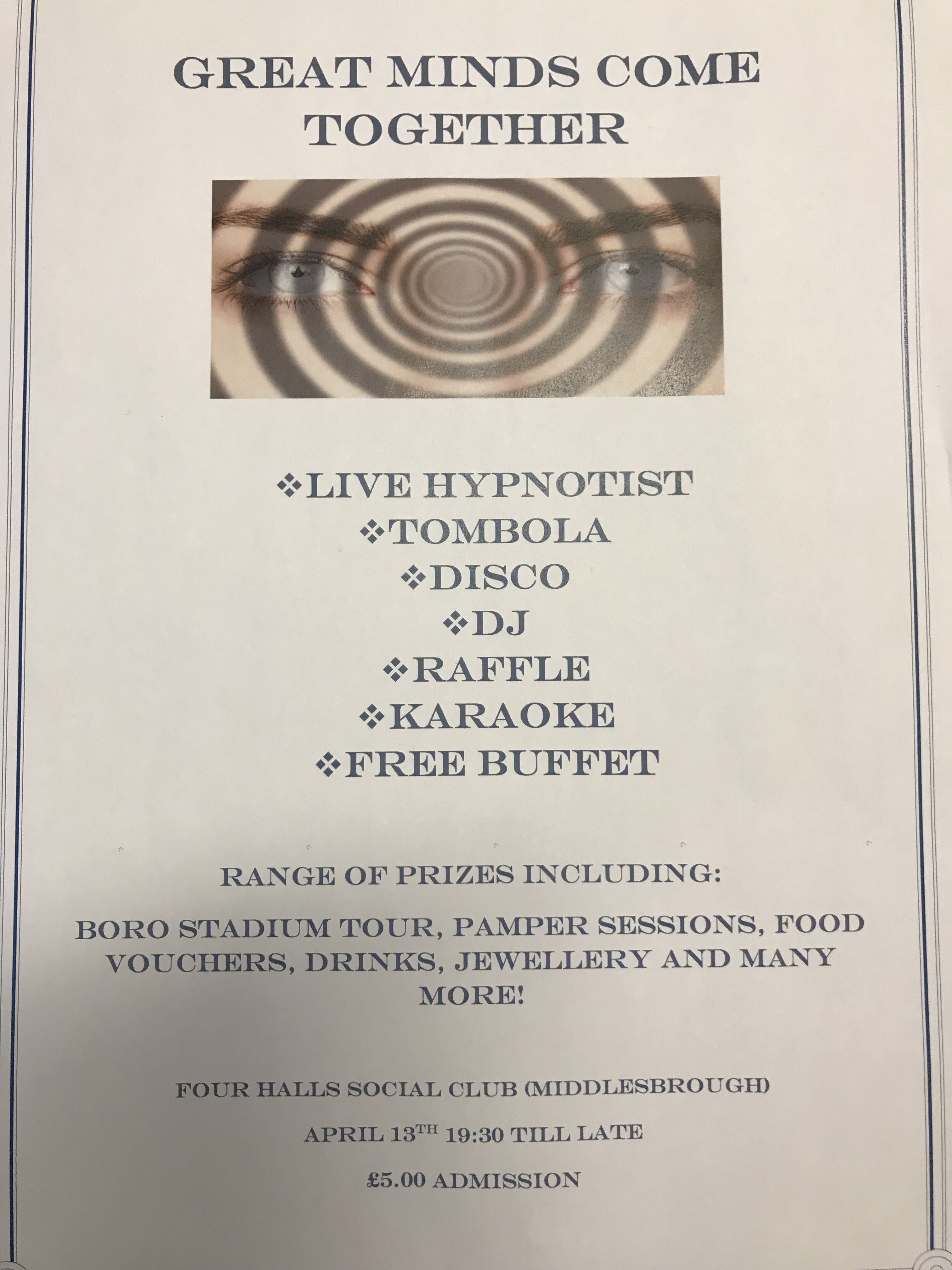 Key Healthcare's two North East Homes have organised a joint event to be held on Friday 13th April 2018 at Four Halls Social Club, Middlesbrough, starting at 19.30 pm until late. £5 admission. Please see the write up below for this event:-
There are many spectrums of mental health but the fusion of all of these different factors affects so many in so many ways, we can often forget about those who are actively supporting those with mental health issues whether those are organic or functional, often those people who care for people pass like ships in the night often some not knowing the others.
So in a conversation between three activities co-ordinators they discussed how could they bring people together and in a friendly capacity incorporate work and awareness but also raise money for the people we deal with directly on a day to day basis.
So Suzie Thomas, Sarah Beezly and Katie Postgate created the brainchild "great minds come together" a charity night that's created for those caring for people with mental health but also incorporates a friendly fund raising event that rewards the people attending with an immense and never seen before array of donated gifts from the local community and businesses in support of their wonderful work carried out; beauty treatments, meals, vouchers, even down to free hair styling the list goes on and mirrors the awareness the local communities and Middlesbrough's respect for mental health. The event from the karaoke to the hypnotist, even the venue, has been donated all by three minds, all working together for one cause. Mental health.
We wish this event well and thank you to everyone involved and all those who donated.

Latest News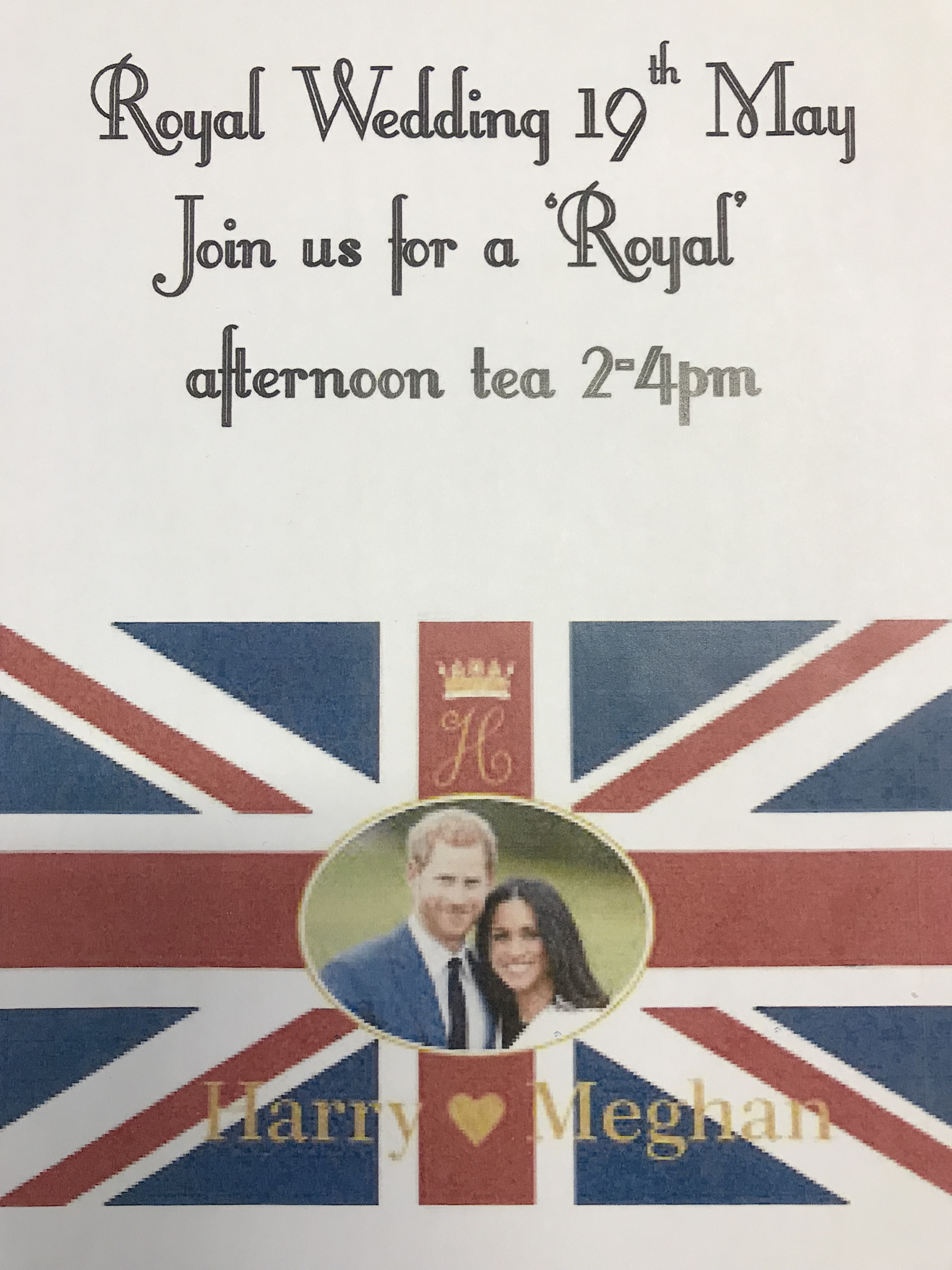 The Royal Wedding 19th May 2018
Staff and Residents at Elizabeth Court Care Centre will be celebrating the Royal Wedding on Saturday 19th May 2018 with a "Royal Afternoon Tea" between 2.00 pm and 4.00 pm.
Elizabeth Court Care Centre wish Prince Harry and Meghan Markle all the best as they wed in St George's Chapel at Windsor Castle.
The wedding service will commence at midday conducted by the Dean of Windsor and the Archbishop of Canterbury will officiate as the happy couple make their vows.
Read More